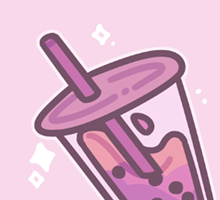 BOBA
play as an eager, boba-loving bunny whose task is to sip up as many toppings as possible before the milk tea runs out. analyze numbers & tap to locate the bubbles just beneath the surface. no one wants a bunch of wasted tapioca at the bottom, right??

customize your boba cup, choose your favorite flavor and toppings, and suit up to achieve the highest score!
check out my twitter for more stuff.